The Apple September 2023 Event Recap: iPhone 15
12/09/23
Apple enthusiasts around the world were eagerly waiting for the much-anticipated Apple event, where the tech giant would unveil its latest innovations. Here is a Mozillion recap of the introduction of the cutting-edge iPhone 15, iPhone 15 Plus, iPhone 15 Pro and iPhone 15 Pro Max.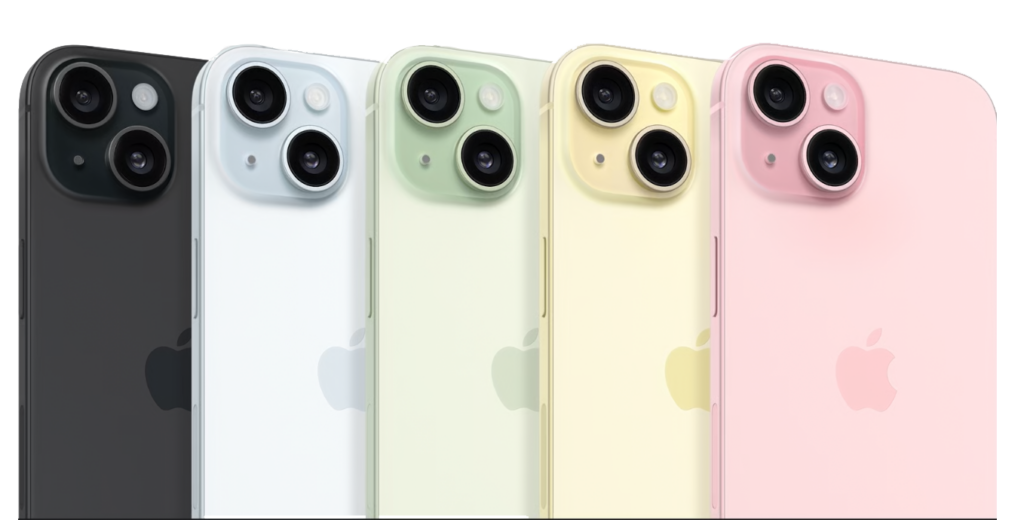 The Latest iPhone 15 Pro Models: Pricing and Features
Now, let's delve into the details of the latest iPhone Pro models. Apple has released both the iPhone 15 Pro and the iPhone 15 Pro Max, catering to different user preferences and budgets.
The iPhone 15 Pro and iPhone 15 Pro Max are the latest additions to Apple's iconic iPhone lineup. These cutting-edge smartphones are packed with innovative features and powerful performance, designed to enhance your digital experience. Whether you're a tech enthusiast, a professional photographer, or a casual user, the iPhone 15 Pro models have something to offer for everyone.
Breaking Down the Costs: iPhone 15 Pro and Pro Max Price Comparison
When it comes to price, the iPhone 15 Pro starts at £999, while the larger iPhone 15 Pro Max starts at £1,199. The choice between the two will depend on your screen size preference and budget. Remember, with Apple, you always get top-notch quality, so whichever you choose, you're in for a treat!
Investing in an iPhone 15 Pro or iPhone 15 Pro Max means you're getting a device that combines style, functionality, and reliability. These smartphones are meticulously crafted with premium materials and boast a sleek design that exudes elegance. The stunning display, coupled with the powerful performance, ensures a seamless user experience.
Camera Upgrades: What's New in the iPhone 15 Pro

Photography enthusiasts will be thrilled with the new camera upgrades in the iPhone 15 Pro. With a triple-lens system and advanced computational photography, you can capture stunning photos in any lighting condition. From breathtaking landscapes to vibrant portraits, the iPhone 15 Pro's camera will make you feel like a professional photographer.
The triple-lens system consists of a wide-angle lens, an ultra-wide-angle lens, and a telephoto lens. This versatile setup allows you to capture a wide range of perspectives, from expansive landscapes to detailed close-ups. The advanced computational photography algorithms work behind the scenes to optimize your photos, ensuring exceptional image quality with every click.
Low-light photography has also been significantly improved in the iPhone 15 Pro. The Night mode feature automatically activates in dimly lit environments, enhancing the details and reducing noise in your photos. Whether you're capturing a cityscape at dusk or a cozy candlelit dinner, the iPhone 15 Pro will deliver stunning results.
Additionally, the iPhone 15 Pro offers an array of creative tools and shooting modes to elevate your photography game. From Portrait mode with advanced bokeh effects to Smart HDR for capturing more dynamic range, you have the freedom to unleash your creativity and capture moments like never before.
The Shift to USB-C: What It Means for iPhone Users
One of the most significant changes in the iPhone 15 is the shift from Lightning cables to USB-C. This move opens up a world of possibilities and convenience for iPhone users.
The USB-C also offers faster charging speeds and enables you to connect your iPhone to a wide range of devices, including your laptop and camera.
Unleashing the Power of the A17 Pro Chip in the iPhone 15 Pro
Under the hood of the iPhone 15 Pro lies the mighty A17 Pro chip, specifically designed to deliver unrivaled performance and power efficiency.
The A17 Pro chip propels the iPhone 15 Pro's performance to new heights, allowing for seamless multitasking, ultra-fast app launches, and smooth gaming experiences. Say goodbye to lag and hello to a whole new level of responsiveness!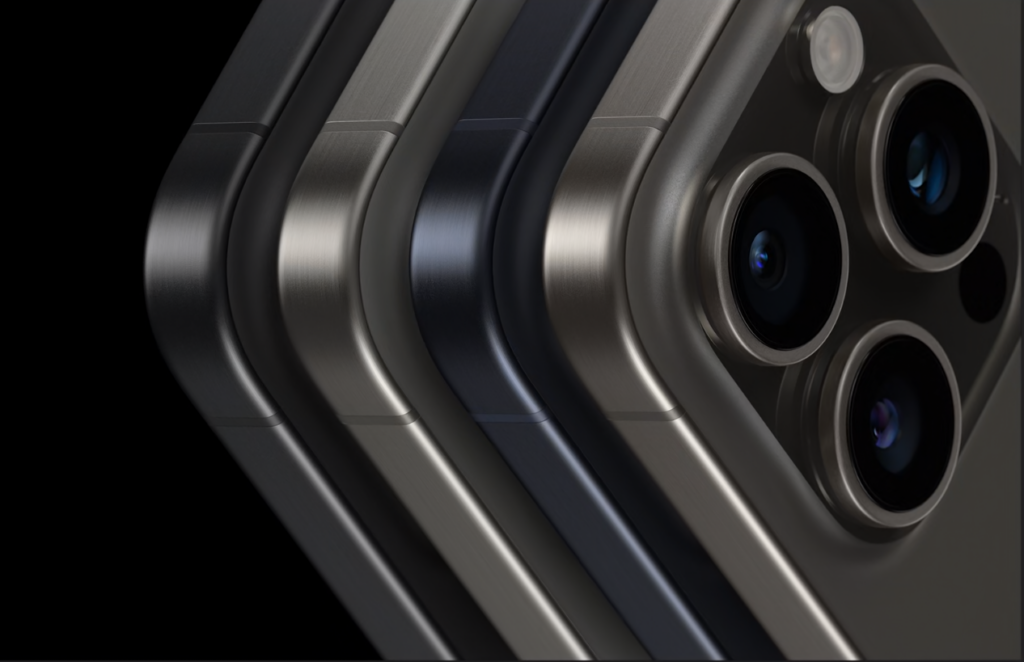 Stylish Choices: The Colour Options for the iPhone 15 Pro
We know that looks matter just as much as performance. That's why Apple has given us a range of Titanium color options for the iPhone 15 Pro. From Black, White, Blue to Natural Titanium.
The Sleek Design of the iPhone 15 Pro: Titanium Case and Thin Borders
Apple has always been at the forefront of design, and the iPhone 15 Pro is no exception. With its sleek titanium case and ultra-thin borders, this phone is a true work of art. Prepare to turn heads wherever you go.
iPhone 15
Innovative Safety Features: Roadside Assistance via Satellite
Apple cares about your safety, and that's evident in the iPhone 15's innovative features. One standout feature is the built-in satellite connectivity, which allows you to request roadside assistance even in areas with no cellular coverage. Now, you can drive with peace of mind, knowing help is just a tap away.
Pricing Details: How Much Will the iPhone 15 Cost?
The iPhone 15 will come with a price tag starting at £799. While it may seem like a splurge, remember that you're not just buying a phone – you're investing in a device that seamlessly combines style, performance, and innovation.
Which iPhone is Right for You?
Now that we've explored the incredible features of the iPhone 15 Pro and its sibling, the iPhone 15 Pro Max, let's determine which device suits different types of people.
If you crave a compact device that fits comfortably in your hand without compromising on performance, the iPhone 15 Pro is the perfect choice for you. Its smaller size makes it ideal for those constantly on the move, and the Pro features will satisfy even the most demanding tech enthusiasts.
On the other hand, if you're a multimedia lover who enjoys streaming movies or gaming on a larger screen, the iPhone 15 Pro Max is the way to go. Its bigger display and extended battery life make it the ultimate entertainment powerhouse.
Whichever iPhone you choose, you can rest assured that you're investing in a device that pushes the boundaries of innovation and sets the benchmark for the industry. So go ahead, immerse yourself in the Apple ecosystem, and embrace the magic of the iPhone 15.