Apple iPhone 11 Pro review
28/10/21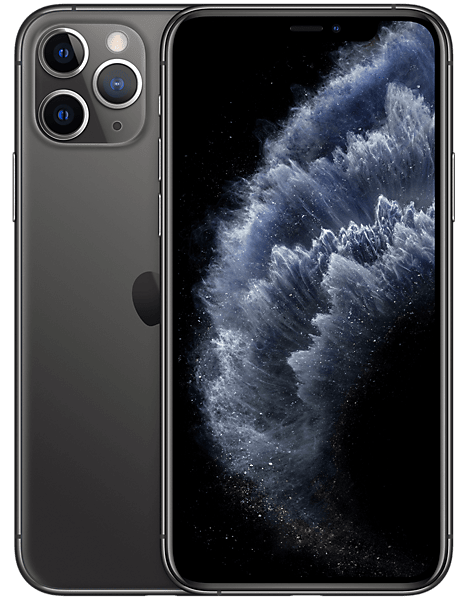 The iPhone 11 Pro shared everything that was good about the regular iPhone 11, and improved everything else. Most importantly, it had an upgraded three-lens camera, and a massively better OLED screen. When new, the upgrades meant the iPhone Pro commanded a £320 premium over the everyday iPhone 11. Now you can pick up a refurbished iPhone 11 Pro for only about £100 more – but is it worth it? Read our iPhone 11 Pro review.
Pros
Brilliant design

Good screen and camera

Strong performance

Cons
A couple of generations old


No 5G
The iPhone 11 Pro launched in September 2019, alongside the regular iPhone 11 and the plus-sized iPhone 11 Pro Max. Apple will still sell you a regular iPhone 11, but the two flagship versions were discontinued in October 2020.
While the standard iPhone 11 retained the disappointing LCD screen from the iPhone XR, the iPhone 11 Pro gained a brighter version of the 5.8" OLED panel that debuted on the iconic iPhone X. It also got a much improved camera system, becoming the first iPhone to feature three lenses.
Throw in upgraded waterproofing, and the iPhone 11 Pro was a significant step up from the standard phone. Apple knew it, attaching a £320 premium to the flagship model. It's interesting to see how this gap has narrowed: the iPhone 13 Pro is better than the iPhone 13 by an even wider margin, yet it costs just £170 more.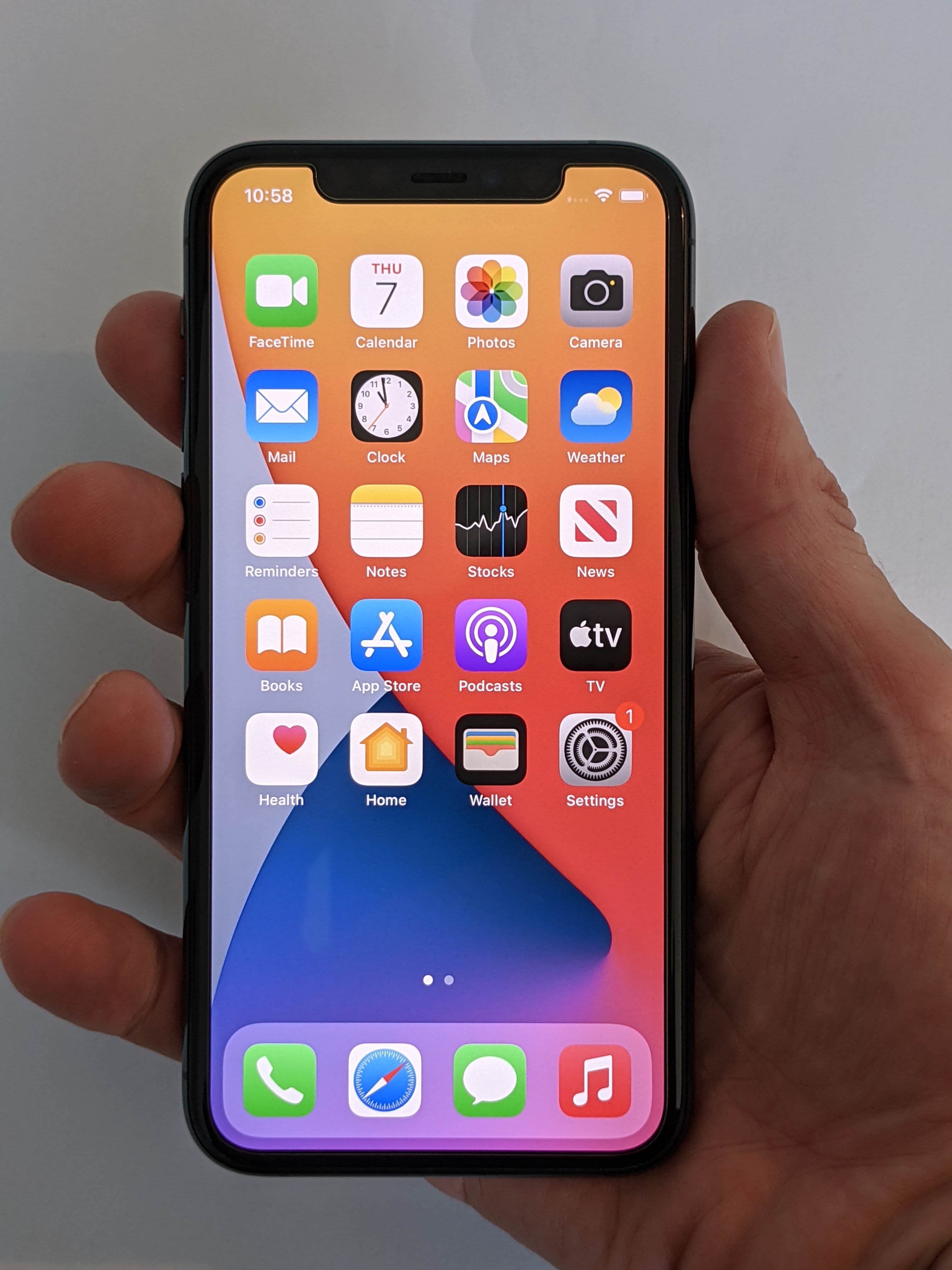 The iPhone 11 Pro is physically very similar to the iPhone XS it replaced. They're not identical – at 144x71mm the newer phone is fractionally bigger, and it weighs 11 grams more. Compare it to the iPhone 11, though, and it looks very different – it's about 10% smaller for a start. Its mid-sized rear camera hump has three black lenses as opposed to two, and its glass rear panel is frosted rather than glossy.
There's one difference you can't see between the iPhone 11 and iPhone 11 Pro. The latter is waterproofed to a greater standard – Apple says it can survive being submerged at four metres – rather than two – for 30 minutes.
This was the last generation of iPhone with curved sides: on the iPhone 12 and 13 they're straight, with sharper edges. As a result, the iPhone 11 Pro sits a little more comfortably in the hand, although the advantage is lost if you put it in a case. Overall it's a smart phone to look at, and a comfortable one to use – most users will be able to type one-handed without too much trouble.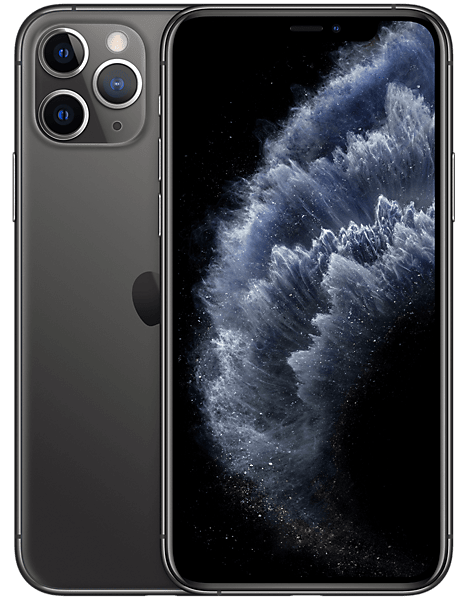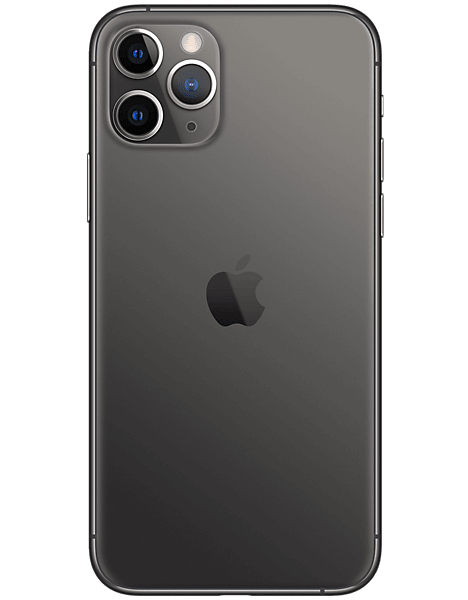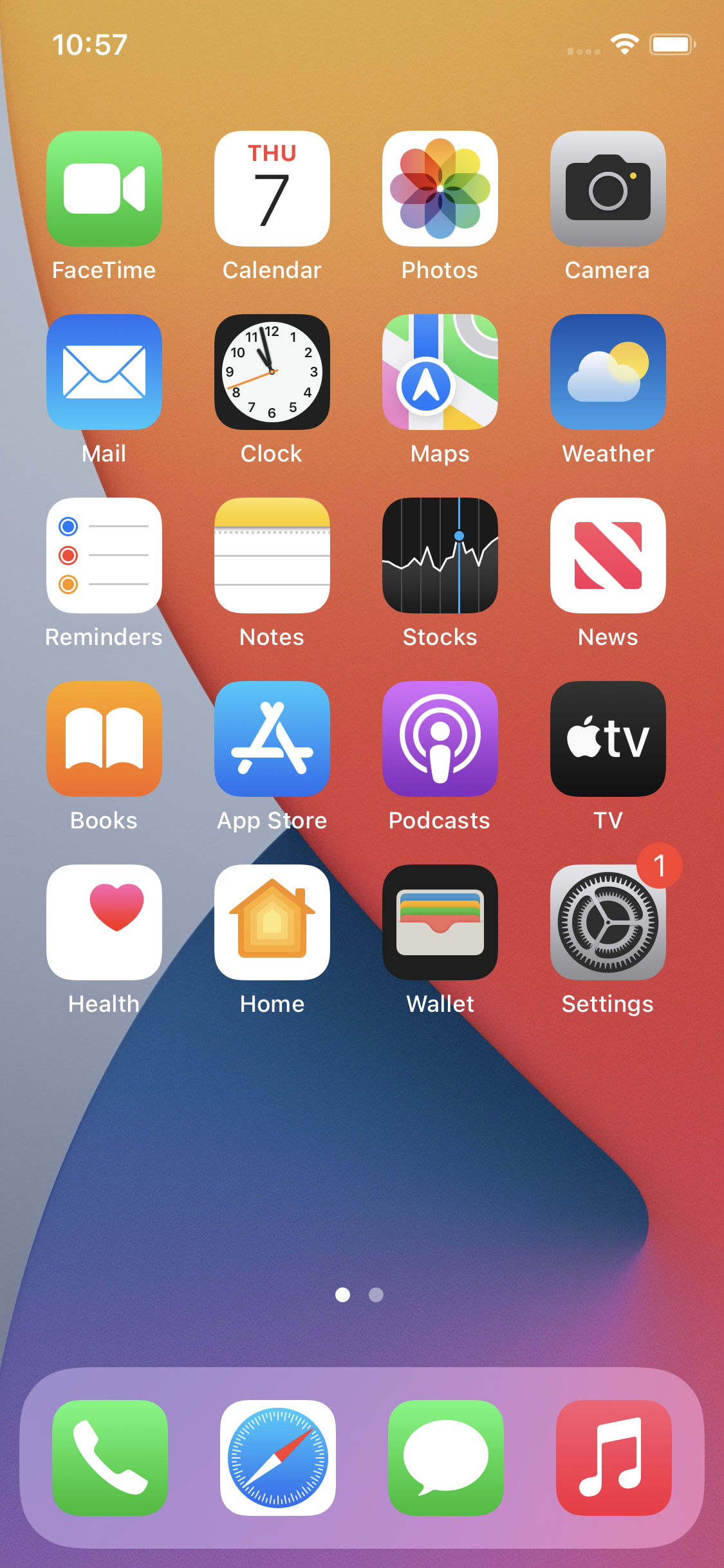 This phone's display is the single best reason to choose it over the iPhone 11. While the mainstream iPhone had a dated, 6.1" LCD, the iPhone 11 Pro got an OLED screen with a much higher resolution. It's simply a much better panel, offering greater brightness, much higher contrast, wider viewing angles and – in theory – also saving power.
At 5.8", the iPhone 11 Pro's screen is marginally smaller than the 6.1" displays found in the iPhone 12 and iPhone 12 Pro. At 2,436×1,125, its resolution is slightly lower, too. The iPhone 11 Pro has slightly thicker borders than newer iPhones and some Android rivals – even mainstream ones like the Google Pixel 4a.
As with all modern iPhones, the notch for the front camera is a more significant issue. This characteristic black chunk at the top of the screen houses the earpiece, and the gubbins needed to make FaceID work. It's unobtrusive most of the time, but play a full-screen movie or game and it gobbles up part of the picture. In apps like the VLC player, you may even need to rotate the phone to access all the controls. It's not the end of the world, but it's an irritation when most rivals have a much less intrusive camera cut out.
Finally it's worth mentioning that the iPhone 11 Pro screen has a 60Hz refresh rate. Apple only introduced faster rates with the ProMotion screens introduced on the iPhone 13 Pro and iPhone 13 Pro Max.
iPhone 11 Pro – camera and video performance
The iPhone 11 Pro builds on the iPhone 11's dual camera setup with a third, telephoto lens. This gives it a wider optical zoom range, letting you fill more of the frame with a given subject without having to get closer. It's a useful improvement over the standard phone, but in all other regards the camera system is the same. There's no difference at all between this camera and the one on the iPhone 11 Pro Max.
The iPhone 11 Pro camera can't match the latest iPhones for photo features, but it's still a decent system. Its 4x optical zoom range is handy, and can be digitally enhanced up to 10x. There's dual optical image stabilisation, which is great for smooth video and sharp photos – particularly in low light. However, unlike on the iPhone 12 Pro Max and the flagship iPhone 13 phones, the ultra-wide lens isn't stabilised.
Importantly, this phone has Apple's impressive Night Mode, which helps conjure up decent shots even in very dark scenes. While later upgrades have improved what it can do, the iPhone 11 Pro will still get photos where some other modern phones can't: we could hand-hold it and get passable shots in a room lit only by the dim screen of another smartphone. In less extreme conditions it's very capable.
While the iPhone 11 Pro misses out on some of the latest camera features, it still offers a raft of useful video modes. It can capture 4K video at up to 60 frames per second (fps), or 1,080p slo-mo video at up to 240fps.
This phone swapped the 7MP front camera used on the iPhone XS with a new and better 12MP one. While this doesn't support Night Mode, it does enable 4k video at up to 60fps, and there's 1080p slo-mo at up to 120fps.
Overall, the iPhone 11 Pro cameras are some way behind the latest high-end phones – the iPhone 13 Pro in particular is massively improved, while high-end Android phones like the OnePlus 8 Pro now offer 48MP sensors. That said, it's still much better than many mainstream rivals. If you want an affordable phone with a flexible, capable camera, the iPhone 11 Pro is still in the running.
iPhone 11 Pro – performance
Geekbench 5 results
CPU single-core scores:
iPhone 13 Pro – Score= 1,746

iPhone 12 Pro – Score = 1,603

iPhone 11 Pro – Score = 1,335
iPhone 13 Pro – Score= 4,899

iPhone 12 Pro – Score = 3,967

iPhone 11 Pro – Score = 3,388
3DMark Wild Life Extreme results
Best scores:
iPhone 13 Pro – Score= 3,118

iPhone 12 Pro – Score = 2,216

iPhone 11 Pro – Score = 2,125
Worst scores (20-minute loop):
iPhone 13 Pro – Score= 2,235

iPhone 12 Pro – Score = 1,595

iPhone 11 Pro – Score = 1,585
The iPhone 11 Pro has the same A13 Bionic chip that powers the rest of the iPhone 11 range. It's two generations behind the A15 Bionic in the iPhone 13, but that doesn't mean it's ready to sail off into a comfortable retirement: this phone can still out-sprint almost anything but a newer iPhone.
We use Geekbench 5 to benchmark a phone's general processing power. The iPhone 11 Pro notched up a single-core score of 1,335, comfortably ahead of any Android competitors. Its multi-core score of 3,442 is less dominant, but still about the level of the fastest competition – not bad for a two-year-old phone.
In the 3DMark Wild Life Extreme benchmark, the iPhone 11 Pro managed a peak score of 2,125. Again, that's comfortably ahead of the competition. However, like other iPhones it can't sustain that level of speed, having to slow down to manage heat. After 20 minutes of Wild Life Extreme, its minimum score fell to 1,585.
3DMark reported that our iPhone had scored about 25% above the average for October 2021. That means that, even when at its slowest, it could match the average of other phones' peak performances.
It's most relevant to compare the iPhone 11 Pro to its successors. When we tested the iPhone 12 Pro it was roughly 18% faster in Geekbench 5 and 4% faster in Wild Life Extreme. The iPhone 13 Pro was about 33% faster than the iPhone 11 Pro in Geekbench 5, and a massive 50% faster in Wild Life Extreme.
iPhone 11 Pro– battery performance
Phone battery performance is improving all the time, but it hasn't improved that much since the iPhone 11 Pro. When new, Apple said it would play video for up to 18 hours. It managed just over 14 and a quarter hours in our test – that's enough for a return train journey from London to Aberdeen.
While that's a little way short of Apple's headline claim, we were testing a well-used phone which reported it had just 81% of its original battery capacity. Not only does that suggest the iPhone 11 Pro might have lasted more than three hours longer when new, it confirms that even the most heavily used phones still perform well.
In fact, the iPhone 11 Pro's performance was slightly longer than we got from a newer iPhone 12 Pro. Among regular-sized iPhones, only the iPhone 11, iPhone 13 and iPhone 13 Pro have lasted longer in the same test.
Still, nobody watches video solidly for 14 hours. What this test really shows is that the phone can stay active – and keep its screen lit – for ages. That translates to a battery that will comfortably go all day, even if you indulge in some power-hungry activities like video calling and gaming.
And typically for an iPhone, you can recharge quickly if you have a 20W or better charger. From empty, the iPhone 11 Pro reached 50% charge in 27 minutes, and went on to hit 80% in just 51 minutes. The full charge took just an hour and 23 minutes. We also tested this phone on the wireless dock on a modern car – it charged without any issues.
Battery life (movie playback)*
iPhone 13 Pro – Time = 19hr 2mins

iPhone 12 Pro – Time = 14hrs 07mins

iPhone 11 Pro – Time = 14hrs 19mins
iPhone 13 Pro – Time = 53mins

iPhone 12 Pro – Time = 51mins

iPhone 11 Pro – Time = 51mins
*Battery life test involves looping the playback of an HD movie from fully charged until the phone shuts down.
iPhone 11 Pro – options and additional features
You could buy the iPhone 11 Pro in four colours, two of which – Space Grey and silver – were essentially grey. Midnight Green stretched the definition of 'green' – it's a murky, medium dark grey with only a hint of oily green. If you wanted something more jazzy, you had to go for gold.
The entry-level iPhone 11 Pro came with just 64GB of storage, and there was no 128GB model. Instead, upgraders could choose from 256GB or 512GB. The 12 colour and storage permutations gave buyers plenty of choice, but there were no other options. Instead, you can customise the phone with the usual massive range of official and third-party accessories.
The iPhone 11 Pro came with a charger and EarPods – the last iPhone to launch with them in the box. Uniquely among iPhones, the iPhone 11 Pro and iPhone 11 Pro Max had an 18W charger, with which you'd get charge times similar to the ones we recorded above.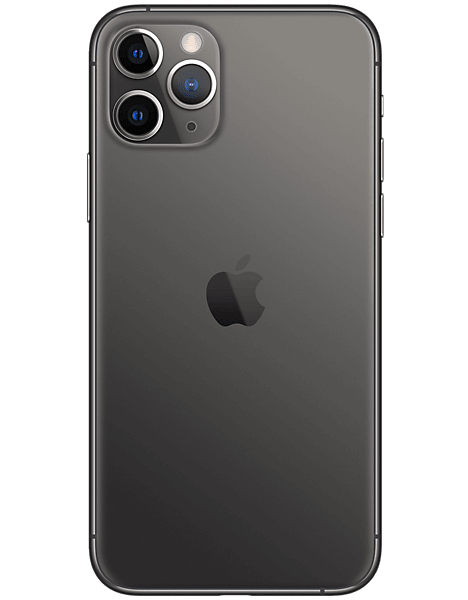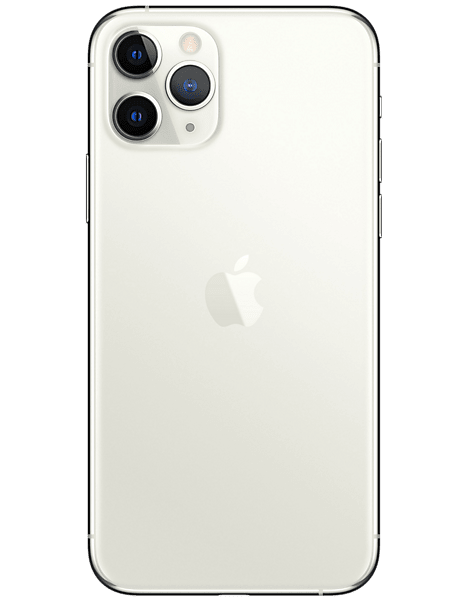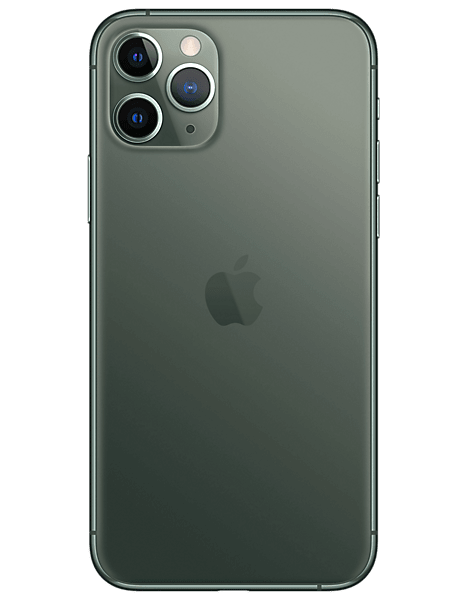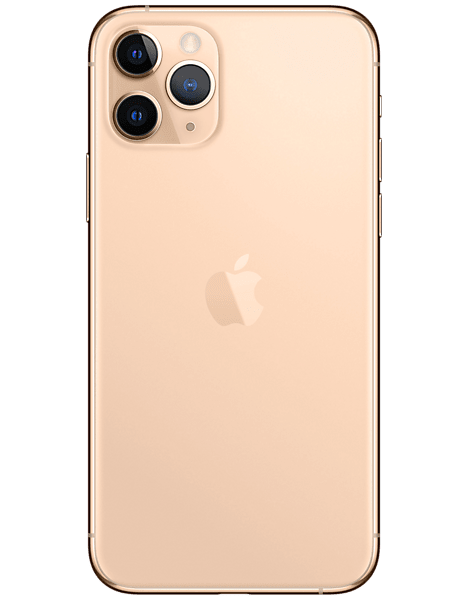 iPhone 11 Pro – build quality and things to look out for
The iPhone 11 Pro has a good reliability record. Given Apple's history of supporting phones for seven years or more, it should be due another few years' updates to iOS, too. These two things together help to make it a practical second-hand buy.
Even now the iPhone 11 Pro isn't a cheap phone, though. While it's not particularly fragile, it doesn't benefit from the super-tough Ceramic Shield glass used on newer iPhones. As such, it's a good idea to protect it with a case and glass protector.
While we wouldn't especially recommend the standard iPhone 11, a refurbished iPhone 11 Pro is much more tempting. With a better camera and a far superior screen, it's comfortably worth the £100 or so more it costs. If you're set on an iPhone, can't stretch to the iPhone 12 or iPhone 13 and don't need 5G, the iPhone 11 Pro makes a great choice.
This phone is also a convincing alternative to many of today's mid-range Android phones, especially as it will get iOS updates for longer than they'll get Android updates. The iPhone 11 Pro's camera and screen aren't up with the best, true, but it still leads the pack for sheer processing power. In theory that makes it a good budget gaming phone – although if you are serious about gaming it's worth spending more for the bigger screen on a refurbished iPhone 11 Pro Max.