Samsung Galaxy Z Flip 5 and Z Fold 5 | What Colours Are Available?
11/09/23
A whole new range of colours for foldable phone fans

For some, one of the most important factors of their smartphone is the colour, as it says a lot about their style and can add that extra layer of unique interest to an already eye-catching design.
The new Z Flip 5 and Z Fold 5 phones both launched in August 2023 and the most popular colours tend to sell out fast, so which colour takes your fancy from Samsung's latest two additions to the folding and flipping phone space?
Samsung Galaxy Z Flip 5 Available Colours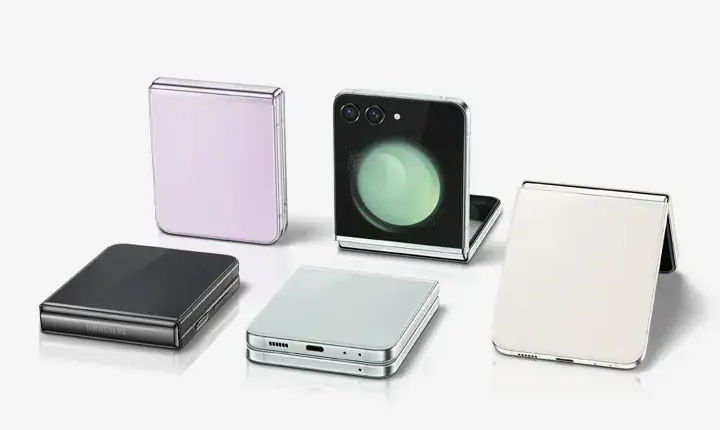 Samsung clearly would rather you bought the device directly from them which is why they often offer exclusive colours only available on their website. In this case those colours are Gray, Blue, Green, and Yellow. More readily available across retailers and marketplaces, and often available on offer or refurbished, are the pastel hues – Mint, Graphite, Cream, and Lavender.
Mint
The Mint is, as you would expect, a lighter shade of green and is subtle and subdued while still being eye-catching.
Graphite
This is the most business-like and sensible of the group and is a very dark shade of grey – classy and sleek.
Cream
This colour is a great fit with the fun, flip element of the phone and while still looking classy, is also cooler and modern. Its off-white, yellowy hue will appeal to the target market for this phone and will probably be the preferred choice.
Lavender
Like the mint, the lavender is an understated purple that looks attractive but isn't overbearing.
Samsung Galaxy Z Fold 5 Available Colours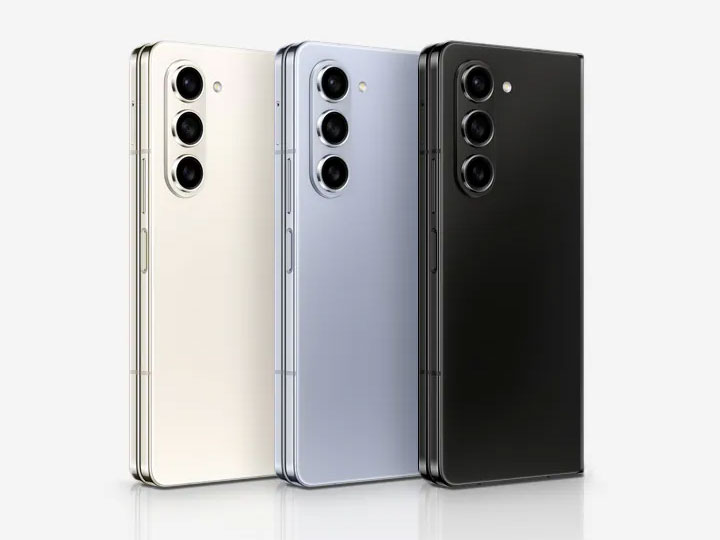 The colour exclusives for this device – only available on Samsung.com – are Gray and Blue. The main options are Icy Blue, Phantom Black, and Cream. These smartphones are already a conversation starter so the subtle choice of colours is ideal.
Icy Blue
As the name suggests, this blue is so pale that it is almost grey and is a compelling colour for a phone with such an innovative form factor.
Phantom Black
Not dark grey but actual black this time which is always a stylish choice. Again, perfect if you want to keep the fun factor of the phone down and the innovation element up. It is definitely the more sensible option.
Cream
As mentioned above, this is likely to be a popular colour with an off-white, yellowy hue giving it a classy and vintage looking feel which will be a hit with the target market and may sell out fast.
Now you just need to pick your favourite.