Apple iPhone SE (2020) review
28/10/21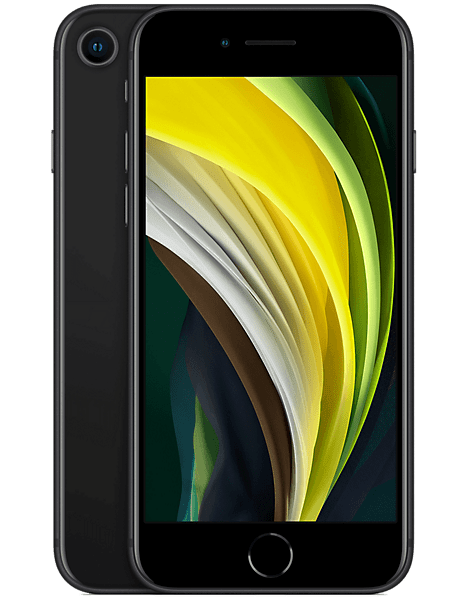 Apple experimented with smaller phones long before it decided to add the 'mini' to the iPhone 12 and 13 lineups. Its original, tiny iPhone SE is long gone, but you can still buy the 2020 reboot: the iPhone SE (2020).
Sometimes called the iPhone SE (2nd generation), this compact phone was launched midway between the iPhone 11 and iPhone 12. It's a curious mix, offering a fast processor, but a comparatively small LCD screen. While all other iPhones since the iPhone X have followed its 'bezel-free' design, the iPhone SE (2020) resurrected the classic iPhone look: borders above and below the screen, and a TouchID sensor.
Still available new, the iPhone SE (2020) is the cheapest iPhone. But is it worth it? Discover all in our iPhone SE (2020) review.
Pros
A classic design


Good performance

Reasonably compact
Cons
Small, dated screen


No 5G or FaceID

Can't sustain maximum performance

iPhone SE (2020) – overview
The iPhone SE (2020) is something of an oddball. Inside it's an iPhone 11, with the same powerful A13 Bionic chip that's still wiping the floor with Android competitors. On the outside it's like a step back to the iPhone 8, when screens had borders, and iPhones were unlocked by touch.
Conceived as a smaller, lower-spec alternative to the iPhone 11, the iPhone SE (2020) skips several features found on its full-sized contemporaries. Both its front and rear cameras are more basic than the iPhone 11, while its 4.7" LCD screen is very small by today's standards. The iPhone SE (2020) made sense once if you wanted a small phone, but then Apple went and introduced mini versions of the iPhone 12 and 13. Is it still worth buying now you can pick up a refurbished iPhone 12 mini? Find out in our iPhone SE (2020) review.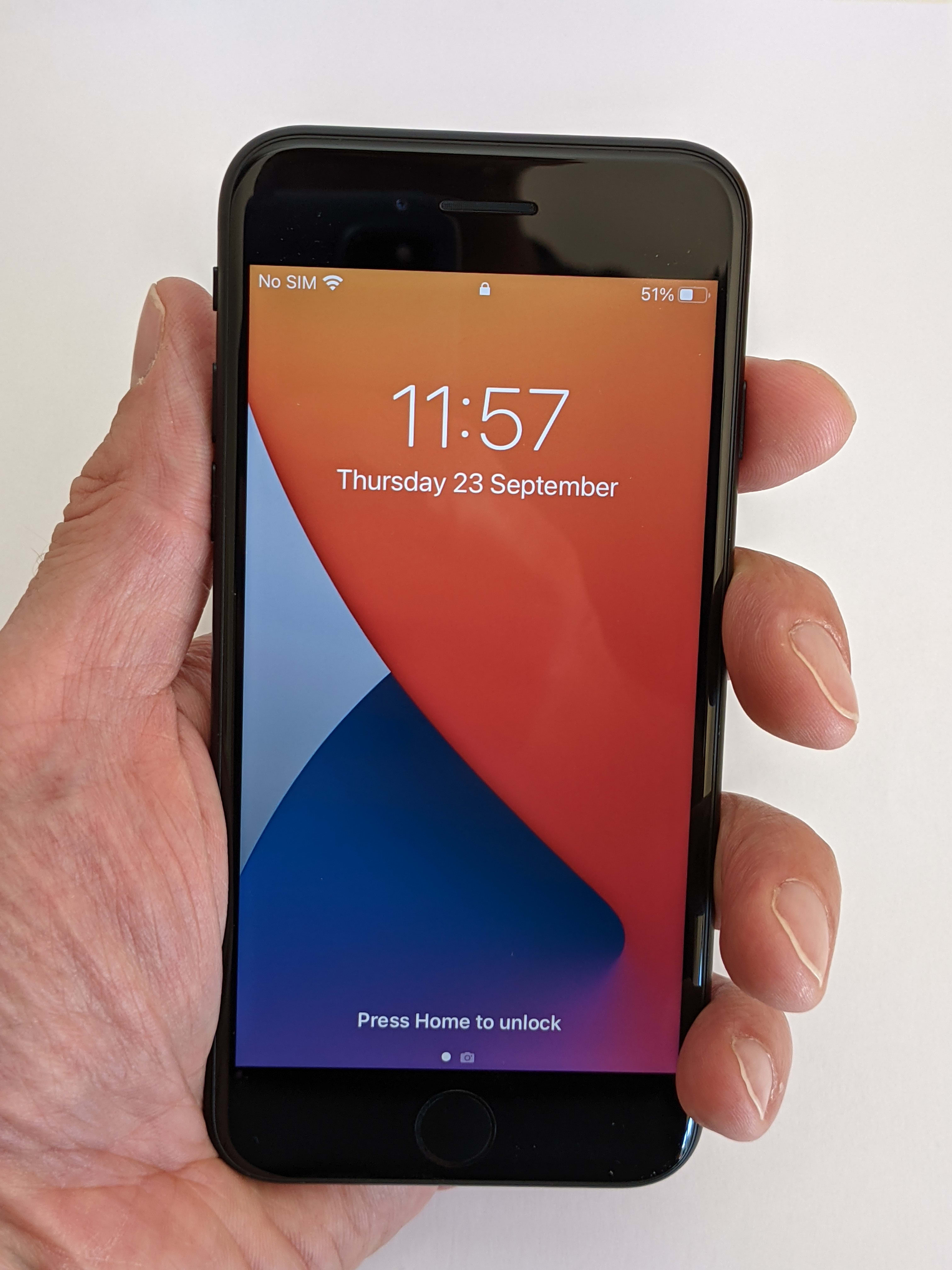 iPhone SE (2020) – design
While Apple introduced a new look with the iPhone X, the iPhone SE (2020) returned to the bordered design last seen in the iPhone 8. Its speaker and front-facing camera live in a slender strip above the screen. Below it, there's a thicker border featuring the circular TouchID sensor, used for fingerprint recognition.
The iPhone SE still looks great, but it's impractical compared to newer iPhones. It's 7mm longer and 3mm wider than the iPhone 12 mini, yet it has only a 4.7" screen – the newer phone has a much more generous 5.4" display. There is one advantage of having a basic rear camera, though: there's just a single small lens on the back, rather than the ugly camera mound found on contemporary iPhones.
With curved edges and a small footprint, this is a very comfortable phone to hold. However, there's little protection for the glass covering its screen or rear – a case is a must. The iPhone SE is water resistant to a lower standard than the iPhone 11, too – just one metre for 30 minutes.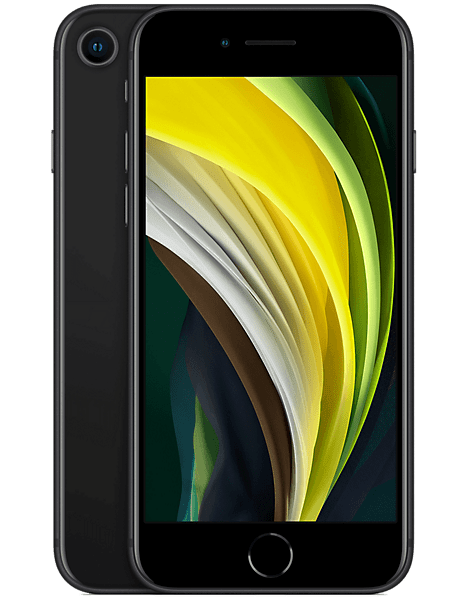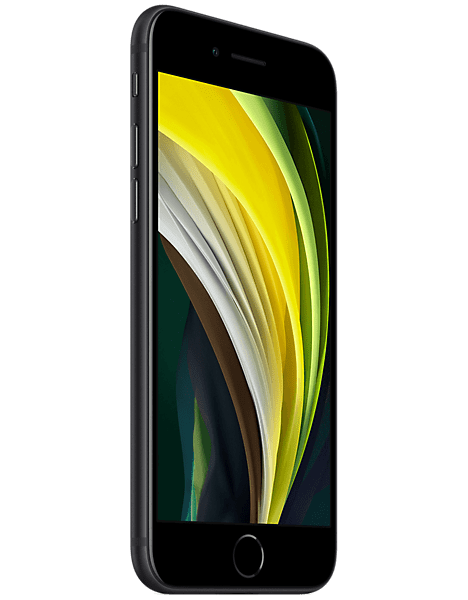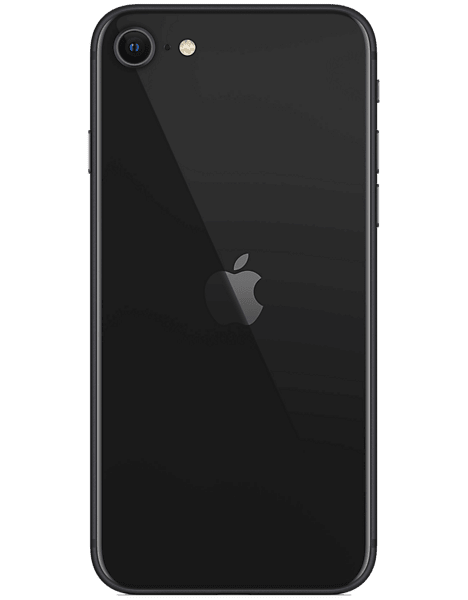 iPhone SE (2020) – display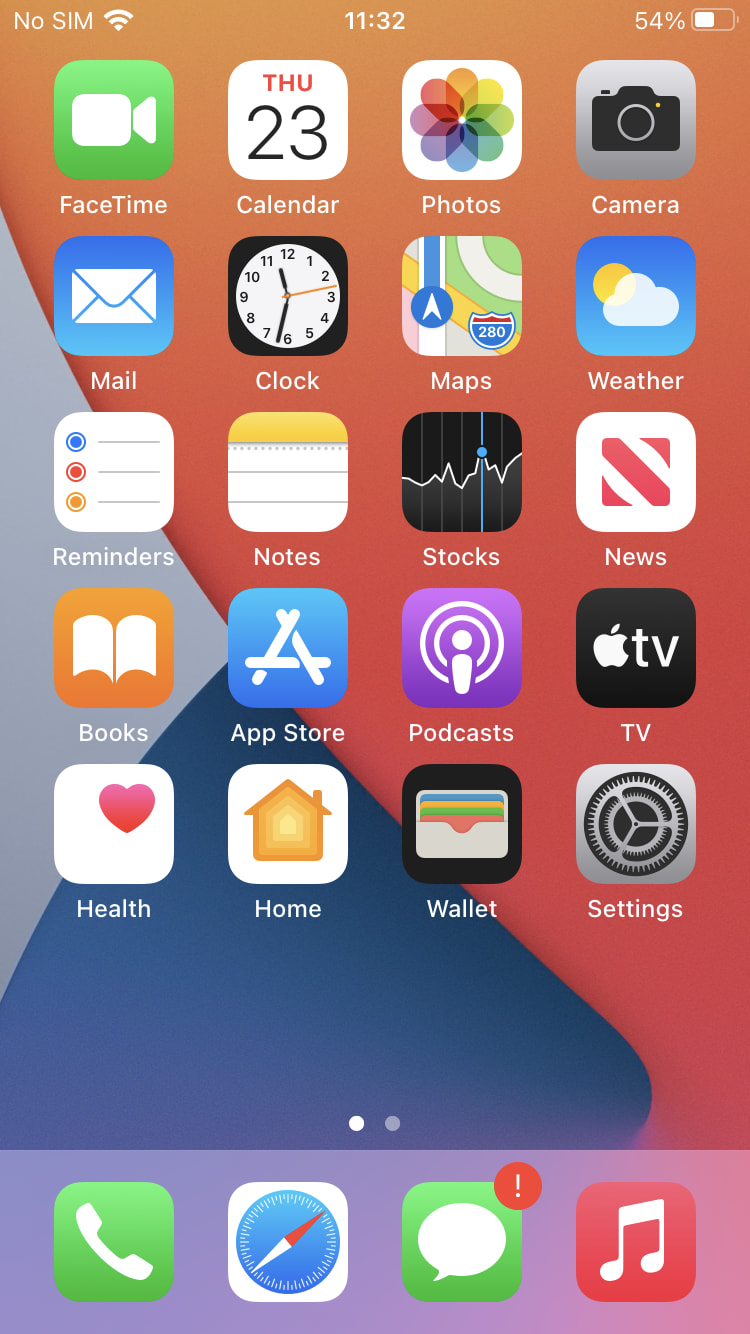 Without doubt, this phone's display is its single biggest weakness. While the iPhone 11 has a 6.1" LCD screen, and the iPhone 12 mini a 5.4" OLED, the iPhone SE makes do with a 4.7" LCD panel. It's disappointingly small, and its 1,334×750 resolution falls far short of the 2,340×1,080 found in the iPhone 12 mini.
In use, there isn't so much wrong with it, but switch to an iPhone 12 mini and you immediately notice how much bigger, brighter, crisper and dynamic it is. Delve into apps or menus and you'll notice how much more content fits on the screen. Watch a movie and you'll appreciate the newer phone's wider aspect ratio, too. For gamers and box-set bingers, the iPhone SE is just a non-starter.
iPhone SE (2020) – camera and video performance
It's a similar story when it comes to the iPhone SE's camera. While the iPhone 11 got an upgraded 12-megapixel (MP) front camera, the iPhone SE sticks with the 7MP device from the iPhone XS. At the rear, there's a single 12MP wide-angle camera – a significant downgrade from the dual-camera system on the iPhone 11 or iPhone 12 mini.
Apple also skimped on the iPhone SE's photo features, but it's not too bad. While it goes without Night Mode and Deep Fusion, at least the rear camera has optical image stabilisation, 4K video at up to 60 frames per second (fps), and slo-mo at up to 240fps. The front camera can't manage 4K, and tops out at 30fps for 1080p HD recording.
As you'd expect from an iPhone, taking photos is quick and easy. Even when burst shooting the phone refuses to get bogged down, remaining responsive and helping ensure you capture the moment.
Ultimately, this phone's photo quality is disappointing next to newer rivals. Its 7MP front camera is fine for selfies and Facetime, but not great otherwise. While better, its rear camera lacks the strong low-light performance we've come to expect from modern phones, not least the iPhone 12 mini. While you'll get a good shot most of the time, sometimes you'll be left wishing you'd brought a proper camera along.
iPhone SE (2020) – performance
Geekbench 5 results
CPU single-core scores:
iPhone 13 Pro – Score= 1,746

iPhone 11 – Score = 1,334

iPhone SE (2020) – Score = 1,332
iPhone 13 Pro – Score= 4,899

iPhone 11 – Score = 3,442

iPhone SE (2020) – Score = 3,130
3DMark Wild Life Extreme results
Best scores:
iPhone 13 Pro – Score= 3,118

iPhone 11 – Score = 2,141

iPhone SE (2020) – Score = 1,927
Worst scores (20-minute loop):
iPhone 13 Pro – Score= 2,235

iPhone 11 – Score = 1,442

iPhone SE (2020) – Score = 1,082
If it sounds like we're beating up on the iPhone SE, this is where it mounts a comeback. Packing the same A13 Bionic chip found in the iPhone 11, this phone gives away nothing to its contemporaries – or even much newer rivals. While the iPhone 13 packs a chip that's two generations newer, the iPhone SE can still outpace anything but newer iPhones.
We tested its computing performance in Geekbench 5, where its single-core score was 1,332 – very few Android phones can top 1,000 in this test. It was a similar story when it came to 3D performance, relevant to games and other media apps. In the 3DMark Wild Life Extreme benchmark it scored 1,927, faster even than a Samsung Galaxy S21 5G.
This performance does come with the drawback that it produces lots of heat. That's a problem in any phone, and more so in such a small device. After 20 minutes of Wild Life Extreme, the iPhone SE was very hot to hold. Phones prevent overheating by throttling back the processor. This one recorded a score of only 1,082 on the final loop, a huge 44% drop between its best and worst performances.
It's certain that the iPhone SE has plenty of power for today's apps. It's got grunt enough for demanding games, too – it's just a shame it hasn't the stamina or screen space to really do them justice.
iPhone SE (2020) – battery performance
Small phones rarely match their bigger rivals when it comes to battery life. Although their smaller screens are less power-hungry, there's simply less room to fit in a decent battery. Even so, the iPhone SE is disappointing. Apple says it can only play video for up to 13 hours, and it didn't even manage 10 in our test. For comparison, we got 12 hours out of the iPhone 12 mini.
There's better news when it comes to recharging. For a start, the iPhone SE supports Qi wireless chargers, making it more convenient to grab a top up – for example in the car. Connected to a 20W adaptor, it charged from 0-50% in just 27 minutes, and went on to hit 80% in 58 minutes. The full charge took just over two hours.
Battery life (movie playback)*
iPhone 13 Pro – Time = 19hr 2mins

iPhone 11 – Time = 14hrs 45mins

iPhone SE (2020) – Time = 9hrs 40mins
iPhone 13 Pro – Time = 53mins

iPhone 11 – Time = 55mins

iPhone SE (2020) – Time = 64mins
*Battery life test involves looping the playback of an HD movie from fully charged until the phone shuts down.
iPhone SE (2020) – options and additional features
You can find the iPhone SE in three colours – black, white and red. For about 18 months after launch you could buy it with 64GB, 128GB or 256GB of storage, but the largest model was discontinued in September 2021.
A new iPhone SE (2020) won't come with a charger or EarPods, and a reconditioned iPhone SE (2020) might not either. While it had both at launch, they fell victim to Apple's October 2020 cull, intended to reduce electrical waste.
You can accessorise the Phone SE with a huge range of cases. It works with Qi wireless charging docks, too, but it's not MagSafe compatible. Even so, it's hard to imagine an accessory that can't be bought from Apple or a third-party store.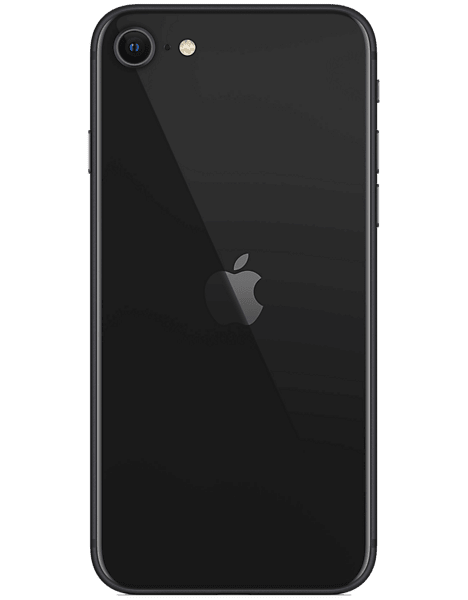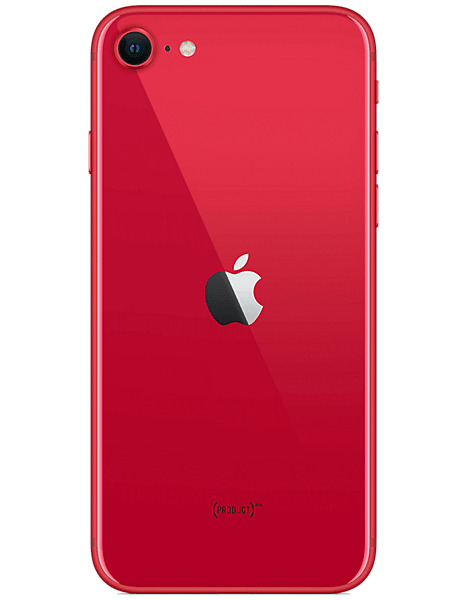 iPhone SE (2020) – build quality and things to look out for
The iPhone SE has generally proved reliable, but its screen glass is rather exposed, and not as strong as the Ceramic Shield used on newer iPhones. It's almost essential to use it in a case.
Other than this, the only real problem to look out for on a reconditioned iPhone SE (2020) is an ageing battery. You can check an iPhone's capacity compared to when it was new by opening the Settings app, then choosing Battery>Battery Health. Our sample still had 99% of its original battery life – modern phone batteries last for years.
iPhone SE (2020) – verdict
There's lots to like about the iPhone SE (2020), but compare it to Apple's newer entry level phones and it comes up seriously lacking. Its screen is too small, its battery life too short, and its cameras far inferior to the best. All that's without even mentioning that it misses out on 5G, found on both the iPhone 12 mini and iPhone 13 mini.
Stick with Apple's prices and a new iPhone SE saves you about £200 over the equivalent iPhone 12 mini. Even so, it's a false economy – the iPhone 12 mini is in a different league. If you don't mind a basic screen, battery and camera, seek out a refurbished iPhone SE (2020) for much less than Apple charges. Otherwise, you'll do much better with a new or reconditioned iPhone 12 mini.