Apple iPhone 8 review
27/10/21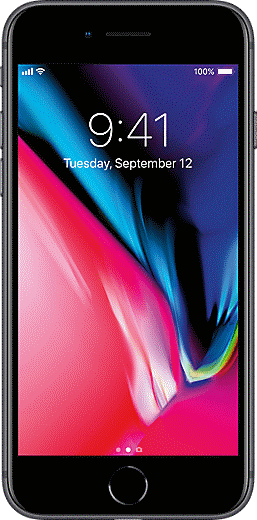 The iPhone 8 was a fairly big update over the iPhone 7. Launched in September 2017, it added Qi wireless charging, fast charging, and a better processor, camera and screen – yet just two months later it was almost entirely eclipsed by the iPhone X.
The newer, flagship phone updated iPhone design, and immediately made the iPhone 8 look dated. In September 2018 it was replaced by the iPhone XR, which followed the iPhone X's 'bezel-free' design direction. So, is the iPhone 8 the last of an outdated design, or the newest of the classic, 'original' iPhones. And above all, is it worth buying one today? Find out in our iPhone 8 review.
Pros
Iconic design

Reasonable performance

Quite small
Cons
Four generations old

Basic camera

Small screen

Visually, the iPhone 8 was a subtle update to the iPhone 7 that it replaced. Place the two together and you'd be hard put to spot the difference – at least until you turned them over. The iPhone 8 was the first iPhone with Apple's glass back panel. Inside, the updates are more significant. With a faster processor, better screen and improved camera, the iPhone 8 was a fair improvement over the outgoing phone. More significantly, it added fast and wireless charging options for the first time.
While it was never a bad phone, the iPhone 8 was quickly overshadowed by the iPhone X flagship, which launched a couple of months later. Showcasing Apple's new 'bezel-less' design, it immediately made the iPhone 8 look dated. You can now buy a reconditioned iPhone 8 for less than £200, but with even the newest examples now three years old, does that make sense? Discover more in our iPhone 8 review.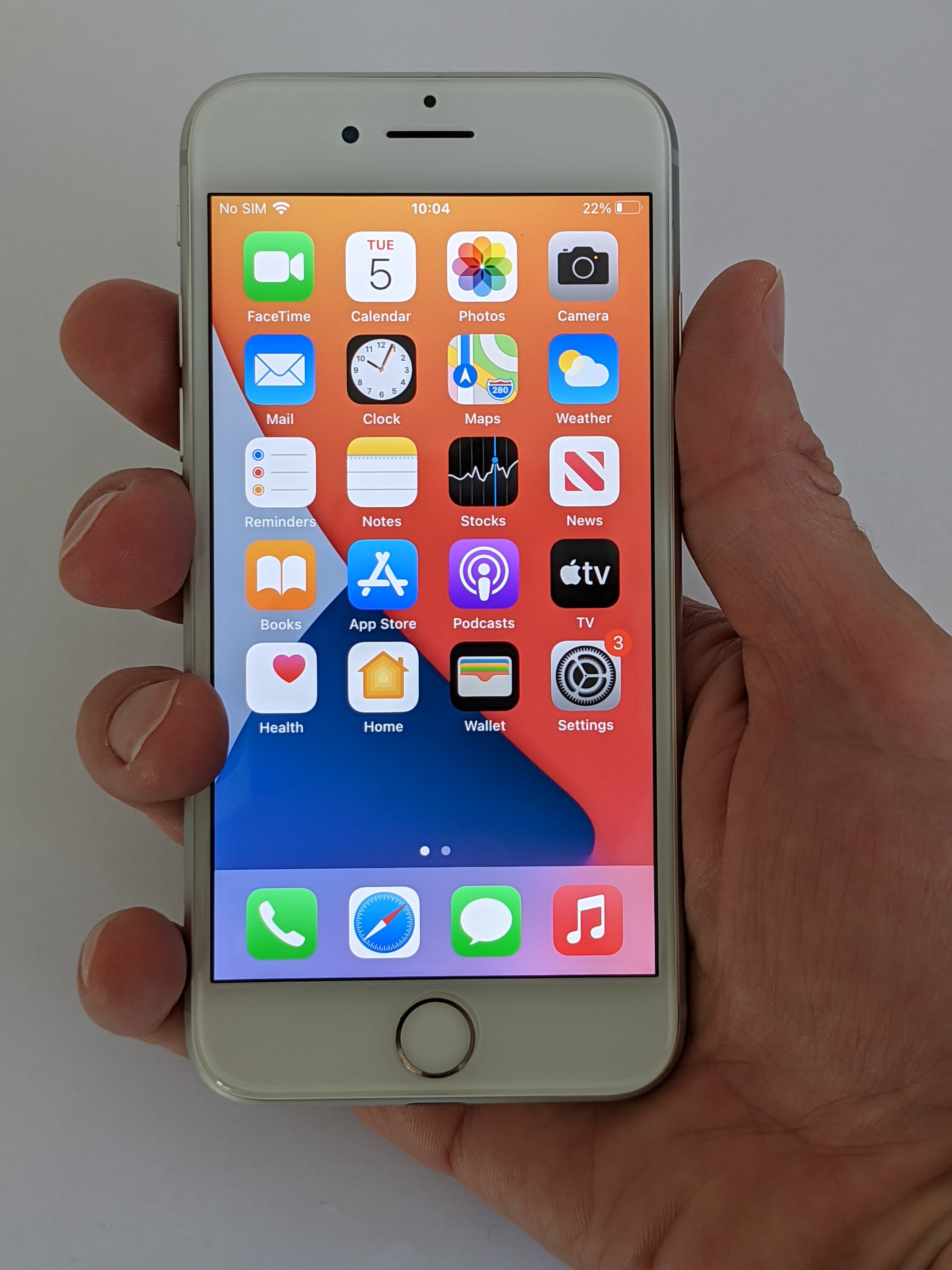 Depending how you look at it, the iPhone 8 is either the last example of a classic, or a bit of a dinosaur. While the iPhone X launched a new look with minimal bezels and a huge screen, the iPhone 8 stuck with a design that had evolved only gently from the original 2007 iPhone. Its 4.7" screen is bracketed by thick borders above and below, with the lower one housing the TouchID fingerprint sensor. Its sides are smooth, curved aluminium and, thanks to compact dimensions, it sits comfortably in the hand.
This phone was the first iPhone to get a glass rear panel, introduced to allow Qi wireless charging. It looks lovely, but has the drawback – even today – that it can shatter when dropped. The front-facing camera is tiny by today's standards, and the single rear lens far more discreet than the big lens mound on a modern iPhone.
While the iPhone 8 Plus is dated, it's also a classic – even today it looks good in Space Grey. It's visibly not the latest thing, but surprisingly appealing all the same.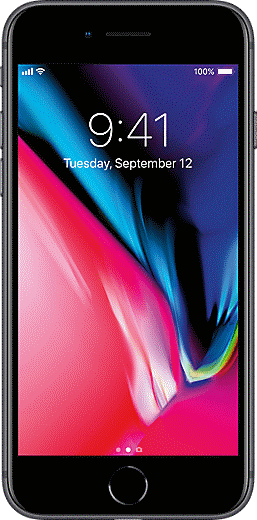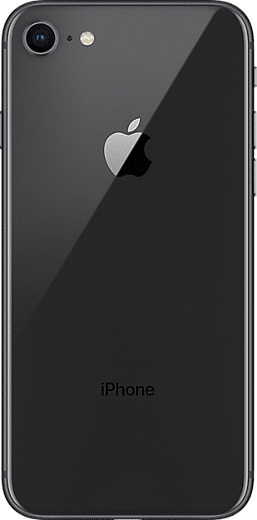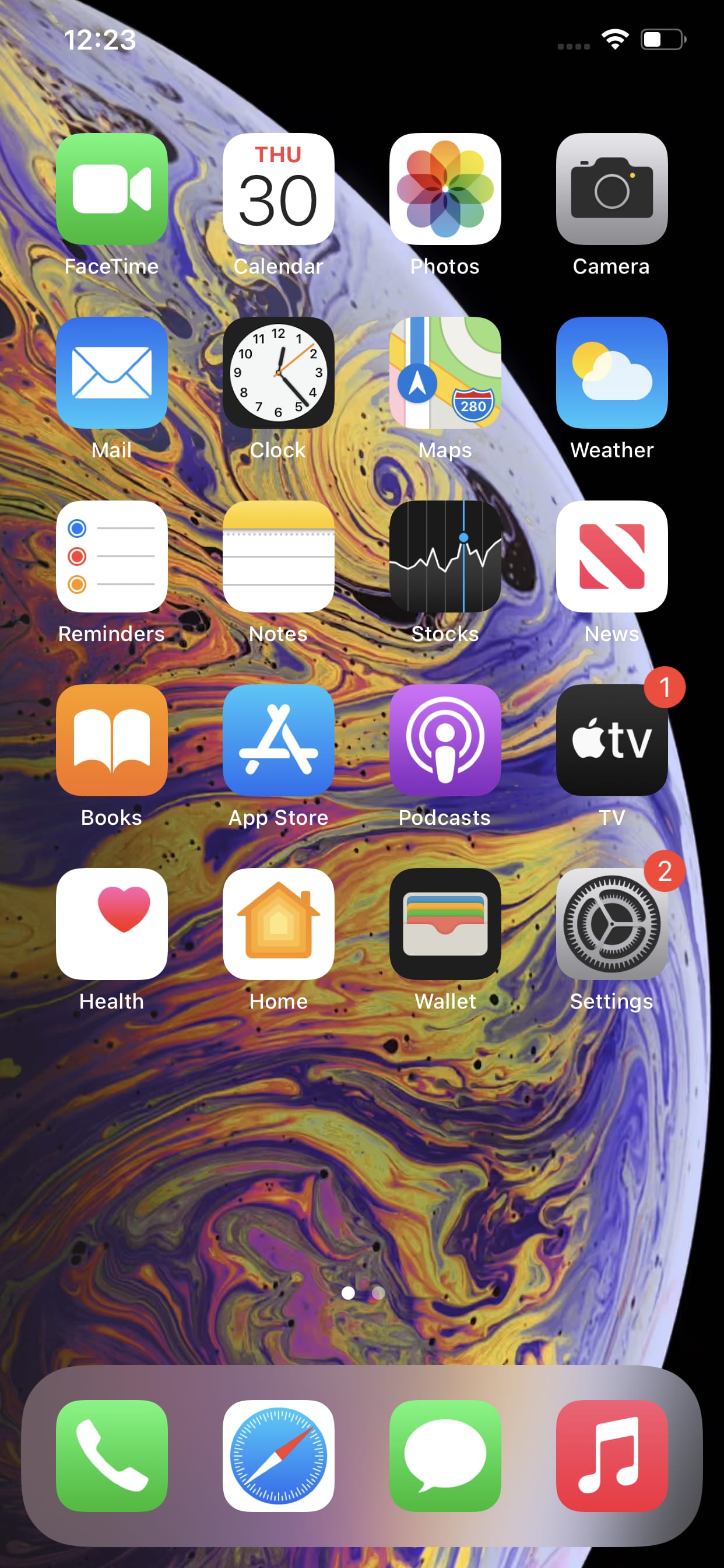 While the iPhone X debuted a 5.8" OLED screen, the iPhone 8 persisted with an update to the iPhone 7's 4.7" LCD. It's notably inferior, not just to the iPhone X, but even to later LCD iPhones including the iPhone XR. The most obvious problem is that it's comparatively much smaller than all but one iPhone since. As a result, it's got a lower resolution, of just 1,334×750. That's less than HD video content, and smaller than ideal for many games. Even in regular use, newer phones can fit much more on the screen.
It's hard to avoid the impression that Apple's later LCD panels were better quality, too. Line up the iPhone 8 next to the iPhone 11, and the newer phone seems sharper and brighter, with purer whites and more even backlighting. We checked it against the iPhone SE (2020) – which on paper has the same size and resolution – and again the newer display seemed brighter and more even.
Simply put, this screen was dated at launch, and it's poor by today's standards.
iPhone 8 – camera and video performance
Smartphone cameras have taken huge strides in the four years since the iPhone 8 appeared, and this phone's single-lens rear camera is another weakness. While its 12 megapixel (MP), wide-angle system is fine for holiday snaps and casual photography, it really shows its age when it comes to low-light photography. With a small lens and sensor by today's standards, and no Night Mode software enhancement, it's hard to get images in very low light conditions.
This phone misses out on newer iPhone features including Portrait Mode, but it does have Auto HDR to help capture a wider dynamic range in challenging lighting conditions. It also offers 4K video recording at up to 60fps, and 1080p slow-mo at up to 240fps.
The front camera is very basic by today's standards. The 7MP FaceTime HD camera misses out on Portrait Mode, has no image stabilisation, can't extend to 4K video, and doesn't support slo-mo. While the iPhone 8 has the basics covered, it's really not up to anything but casual photography.
Geekbench 5 results
CPU single-core scores:
iPhone 13 Pro – Score= 1,746

iPhone 11 – Score = 1,334

iPhone 8 – Score = 932
iPhone 13 Pro – Score= 4,899

iPhone 11 – Score = 3,442

iPhone 8 – Score = 2,065
This phone marked the introduction of Apple's Bionic chip series, and its A11 Bionic processor was born to shred through benchmarks. Unfortunately, that was four years ago, and it's since been well and truly overtaken by newer iPhones and the Android mid-range.
This phone wouldn't run the 3D Mark Wild Life Extreme benchmark we usually use, but it managed 3,241 on its predecessor, Wild Life. That's about half what we recorded from the iPhone XR that replaced it. In Geekbench 5 it recorded a single-core score of 912, and a 2,065 multi-core result. That's nearly twice as fast as recent mid-range Android phones like the Google Nexus 5, but the iPhone 12 is about 50% quicker still.
Even today, the iPhone 8 is by no means a slow phone – it's plenty quick enough for everyday use. However, its ageing processor and small screen combine to make it a poor choice for gaming – even some affordable new phones will see it off.
iPhone 8 – battery performance
Unfortunately, things don't get any better when you look at the iPhone 8's battery life. When new, Apple said it would go for 13 hours when playing back video. It managed only half that when we tried it. In fairness, the phone we tested was at least three years old, but it indicated that it still had 100% of its battery capacity when new.
Happily, the iPhone 8 recharges quickly on a 20W charger, reaching 50% in 28 minutes, and 80% in only 52 minutes. It also charged happily on the Qi wireless dock in a car. It's easy to grab a top-up, then, but use the phone more than occasionally and you're likely to need one during the day.
Battery life (movie playback)*
iPhone 13 Pro – Time = 19hr 2mins

iPhone 11 – Time = 14hrs 45mins

iPhone 8 – Time = 7hrs 5mins
iPhone 13 Pro – Time = 53mins

iPhone 11 – Time = 55mins

iPhone 8 – Time = 52mins
*Battery life test involves looping the playback of an HD movie from fully charged until the phone shuts down.
iPhone 8 – options and additional features
The entry-level iPhone 8 came with 64GB of storage for the first time – a big advance from the 32GB that was still standard on the iPhone 7. Other models offered 128GB or 256GB. Apple dropped two of the colours available for the iPhone 7, leaving just four for the iPhone 8 – silver, gold, red and Space Grey.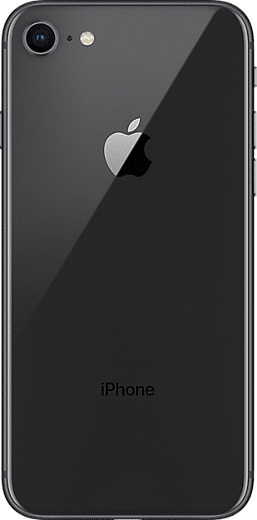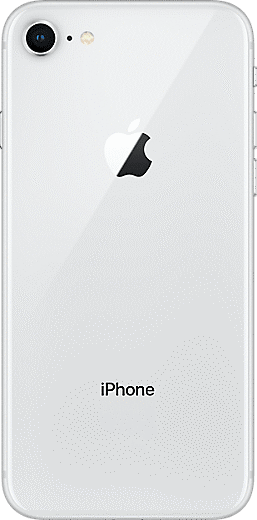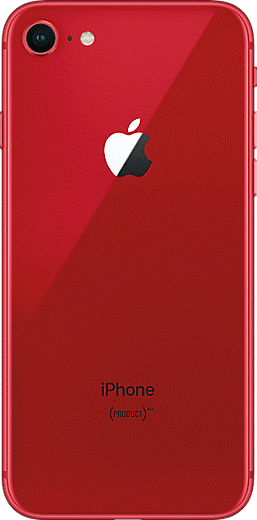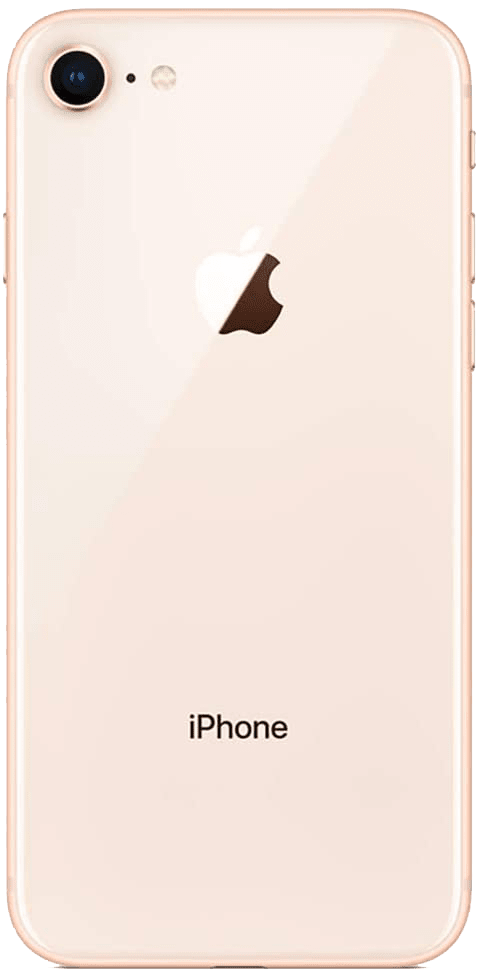 iPhone 8 – build quality and things to look out for
The iPhone 8 was generally reliable, but a very small percentage suffered from a manufacturing defect that could prevent the phone turning on, or cause a frozen screen or unexpected restarts. The issue only affected some units sold between September 2017 and March 2018, and was limited to Australia, mainland China, Hong Kong, India, Japan, Macau, New Zealand, and the United States.
Apple offered a free repair for any affected phones, so it's incredibly unlikely you'd find an unrepaired iPhone 8 with this fault in the UK. You can check a phone's serial number on the iPhone 8 Logic Board Replacement Programme website.
The iPhone 8 was dated at launch, and torpedoed by the iPhone X. Time hasn't been especially kind to it, either. While it's a decent phone, its screen, processor, camera and battery life are all inferior to even a mainstream modern phone. We really wouldn't recommend you buy a refurbished iPhone 8.
If you are set on an iPhone, a refurbished iPhone X has a much better design and screen. Or you can buy a newer, faster, refurbished iPhone XS for only a little more. Alternatively, plenty of newer, second-hand Android phones are better value than an ageing iPhone, even if they might not be as fast in a benchmark.