24 Hours With The iPhone 15 | Full Review
09/11/23
Jake from Mozillion took a refurbished iPhone 15 for a 24 hour test drive around London, here's how he got on.
I decided to take the iPhone 15 out of the studio and into the London sunshine for the day to do our review justice. We will be testing the battery life, the cameras, the new Dynamic Island and more.
Starting with the camera; there is the ultra-wide lens, the standard 1x lens and an upgraded 2x lens. For video, the top quality is 4K at 60fps (frames per second) on the iPhone 15 but I shot my videos mostly at 1080p for this review as that is the iPhone 15's default and what most people will probably use most of the time.
The detail captured was very impressive and I would go as far as saying the quality is comparable to a DSLR (pro-level camera), especially when playing it back on my phone screen. I tested HDR on and HDR off and switched lenses while shooting video to see how the phone would handle it. It was seamless. I also included a cinematic video which the iPhone 15 was more than capable of shooting well. The mic test was also a success. You can see the full results in our YouTube video below and also over on Mozillion's YouTube channel.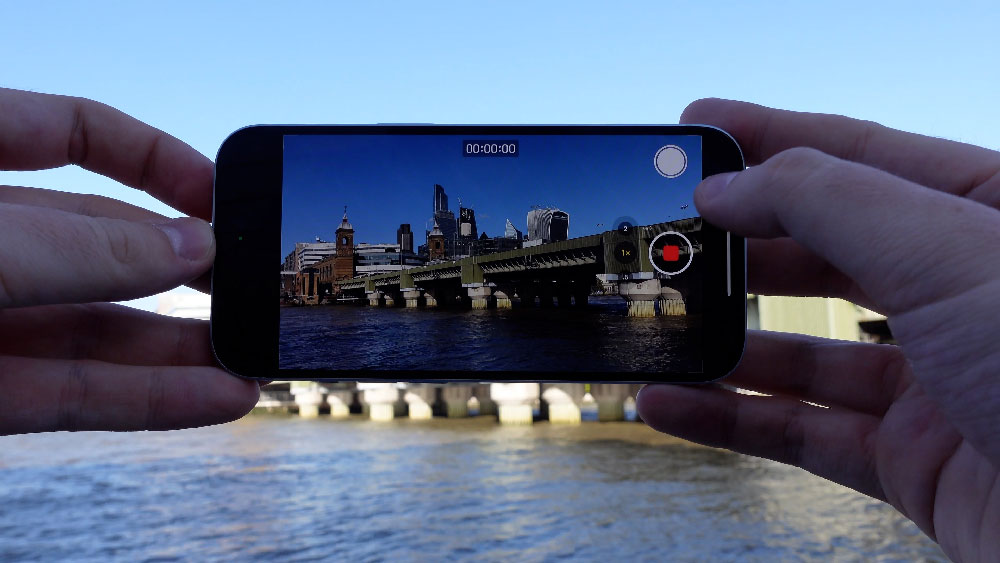 How dynamic is Dynamic Island?
Moving on, you may have heard of Dynamic Island which was announced last year for the iPhone 14 Pro series. It was positioned as a massive usability feature with
Uber, YouTube music, Apple Music – everything basically being able to be controlled through the Dynamic Island. But has that really rung true over the past year?
Dynamic Island is now available with the iPhone 15 range and initially I wasn't sure if it enhanced the usability that much – although I did enjoy playing with 'Hugo' the cat. Yes, you can see and control content such as YouTube videos through the Dynamic Island but it just didn't seem to be the all-bells-and-whistles feature that Apple shouted about it to be.
In short, it's a handy feature, but that alone isn't a reason to upgrade if you currently have an iPhone model that doesn't feature it.
When reviewing the iPhone 15, of course we need to discuss battery life. It is a hot topic because of the way that the battery health degraded for some on the iPhone 14 series.
After using the iPhone 15 extensively for a day for power intensive apps like YouTube, music, Google Maps and a lot of camera action, I noticed that it dropped about 35%, which isn't particularly bad or particularly good. It seems as though the user would definitely get a full day of battery from one charge but you may not be able to go to bed that night without plugging it in if you want to use it the following day.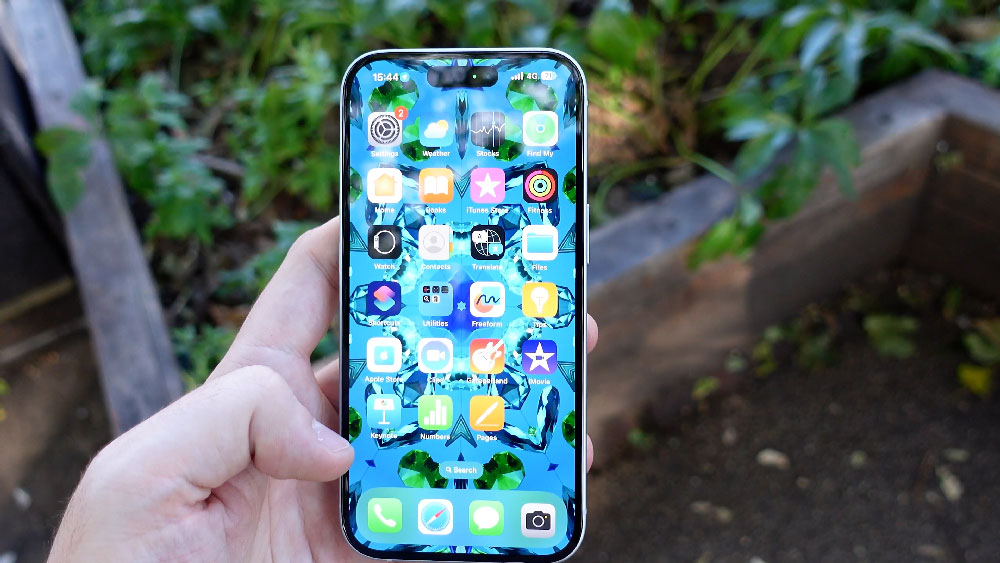 Moving onto the screen, iPhones have always had incredible screens and great retina displays. It is always a visual treat to watch Netflix or YouTube video on an iPhone.
What I have noticed with the iPhone 15 is just how flat and flush the screen and display are. There is less of the bezel and less of the 'junk' around the display. Apart from the Dynamic Island in fact, it feels like the phone is all screen.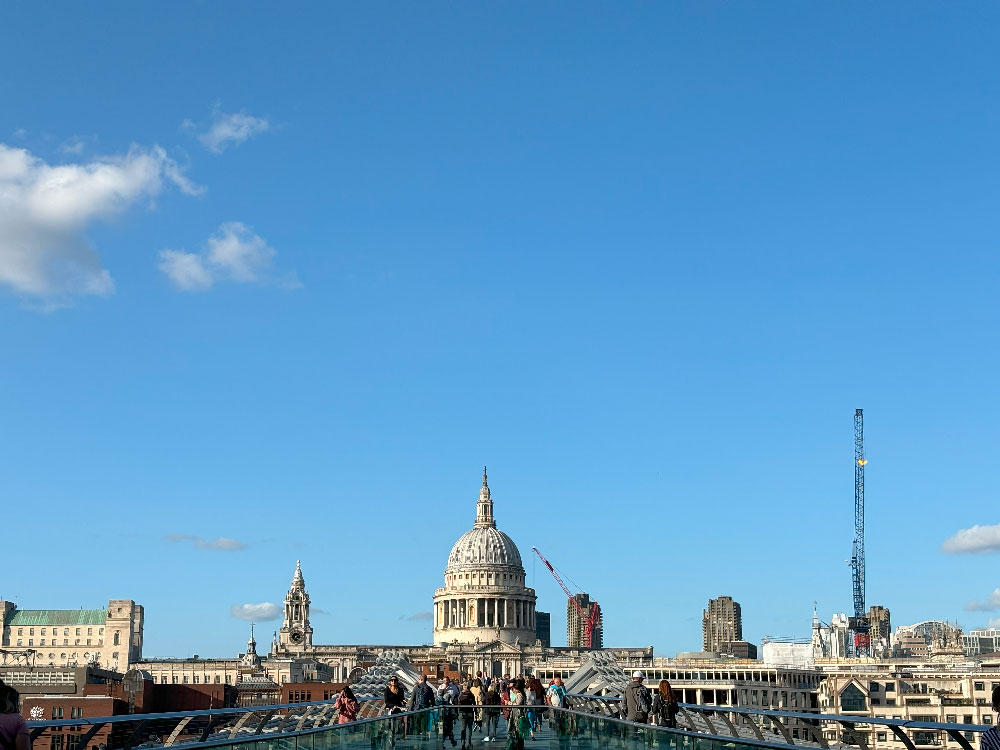 I don't need to focus on speed too much in this review, as the latest iPhone of course always has one of the latest and fastest Apple processors out there, so will zip along nicely when handling the latest apps in the App Store. Plus, iPhones tend to not get that much slower over the years nowadays and with the benchmark speeds that the iPhone 15 is measuring, it is going to last you for years.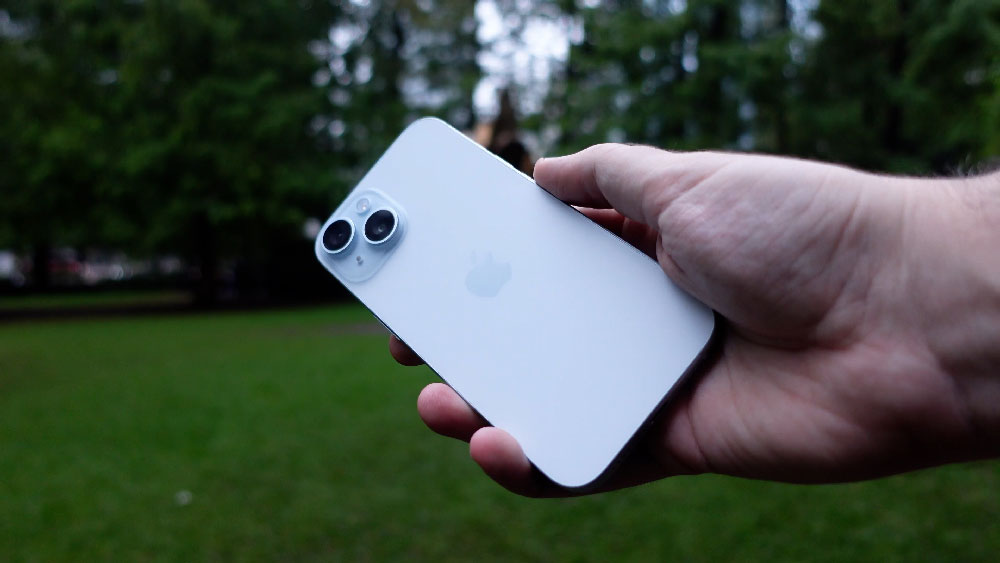 In summary, I used the iPhone 15 for a full 24 hours and in that time, the Dynamic Island feature eventually grew on me – despite what I said earlier. Initially I thought that there weren't as many apps there that supported it but actually there are a lot more nuanced features like the timer, alarms, etc which were actually really useful in day to day use. Plus the fact that Dynamic Island is no longer just available on the Pro version of the series now means that more app developers will update their apps to ensure that they work with Dynamic Island as standard.
Looks-wise, the iPhone 15 is much more unified with the screen being more flat and flush to the display resulting in a very premium looking phone. Apple really do know how to make a great looking phone, even if the design doesn't evolve a huge amount year to year.
The new colours are also stylish with a few more pastel options compared to the brighter colours of the iPhone 14. You can buy the iPhone 15 in blue, green, yellow, pink and blue.
It is definitely a phone worth checking out on Mozillion where you can grab one now, complete with a 24 month warranty. Plus you can sell your current device with them too, usually at much higher value than you get versus trading in – win-win.